This Will Destroy You @ Lido. Berlin, Germany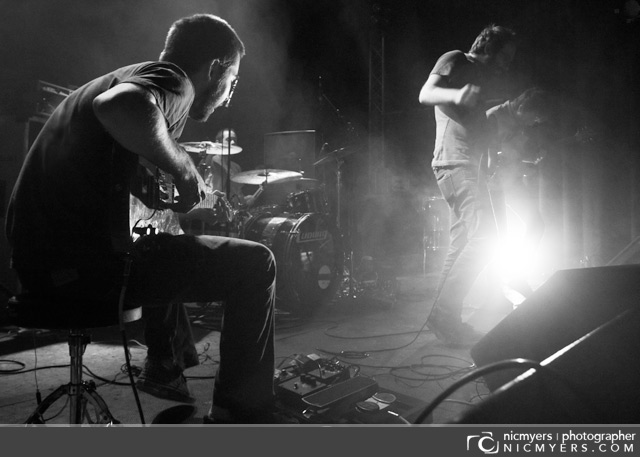 I had the opportunity to shoot This Will Destroy You at Lido in Berlin, Germany last Sunday. This Will Destroy You is an instrumental rock back from Texas that I discovered earlier in the year thanks to one of my favorite web comics, Questionable Content. Since then it's been on non-stop playback. Check out the rest of the post for some more photos and some photo notes.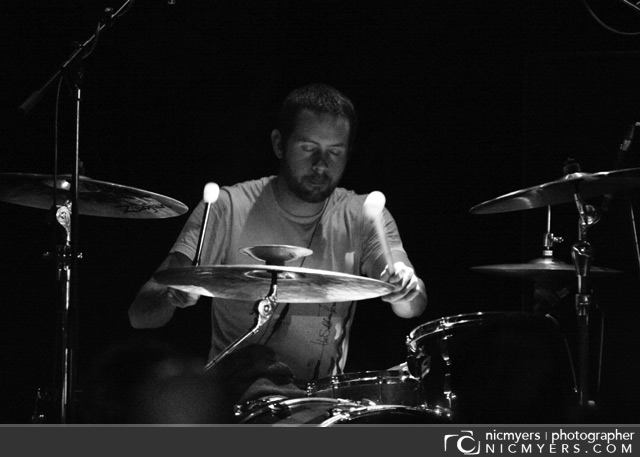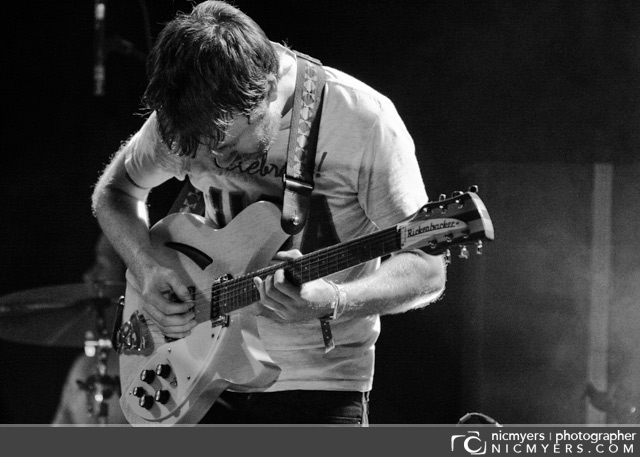 Photo Notes
Concert photography continuously pushes the limits of my 30D and lenses. Thankfully the lighting was better than I was expecting which allowed me to get some decent shots. Even with decent lighting and my 50mm F1.8 and 70-200mm F2.8 IS, I still had to shoot at ISO 1600 the entire show. I decided to go with black and white processing as I feel that fits the mood of the music better. If you have not checked out This Will Destroy You, you can visit their MySpace page here.